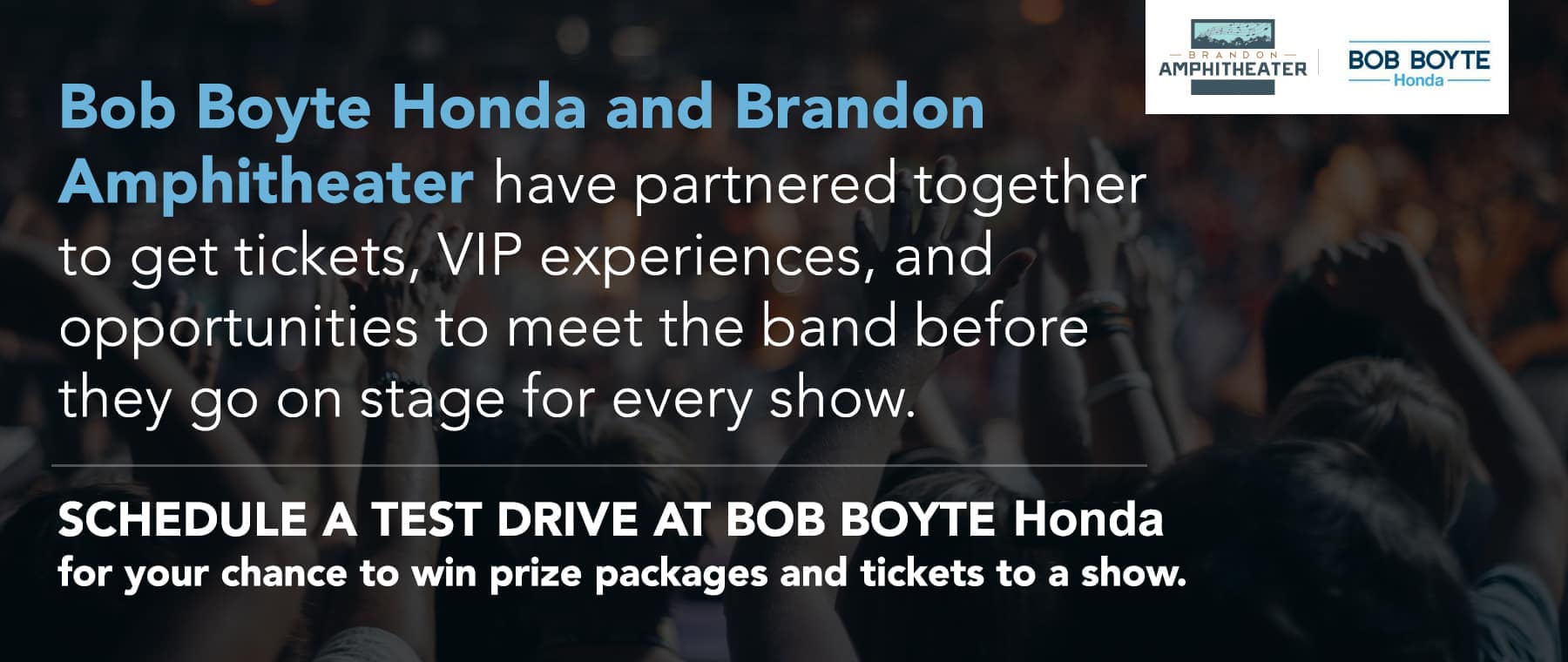 What Shows Can I See?
Zac Brown Band
Jim Gaffigan
The Avett Brothers
and more!
Hank Williams Jr, Dave Matthews Band, and Imagine Dragons are just a few of the performers to grace the Brandon Amphitheater in 2018. 2019 will see Zac Brown Band, Newsboys and Michael Smith, The Avett Brothers plus much more and Bob Boyte Honda has partnered with the venue to send you to the show! Test drive a car at our dealership and you can win tickets to the show, VIP experiences, and opportunities to meet the band before they go on stage.
Schedule Your Test Drive Today
We are proud to work with local institutions like the Brandon Amphitheater and believe it's one of the things that sets us apart from other dealerships. Whether you need a new car right now or are planning for your next lease or purchase, you should take your test drive at Bob Boyte Honda. Not only will you get to work with our friendly staff and see firsthand what the latest Honda vehicles look and feel like, our unique partnership with the Brandon Amphitheater means you'll also have a chance to win prize packages and tickets to one of the finest music venues in the state. All you have to do is fill out our contact form to schedule your test drive.